Yellow, White, Rose Gold, and Platinum
We stock a great range of sizes and precious metals, meaning you can find and create a wonderful piece of jewellery that represents you.
Crafted with precision and attention to detail, our personalised signet rings are a timeless symbol of elegance and individuality. Let us help you create a treasured heirloom that captures your unique story and can be passed down from generation to generation. Perfect for both men and women.
Yellow Gold

Yellow gold is a classic choice for a signet ring, exuding elegance and tradition.

White Gold

White gold offers a modern look for a signet ring, providing a sleek and contemporary aesthetic.

Rose Gold

Rose gold adds a touch of romance and uniqueness via a delicate hue to a signet ring.

Platinum

Platinum, with its luxurious and enduring nature, makes an exquisite choice for a signet ring.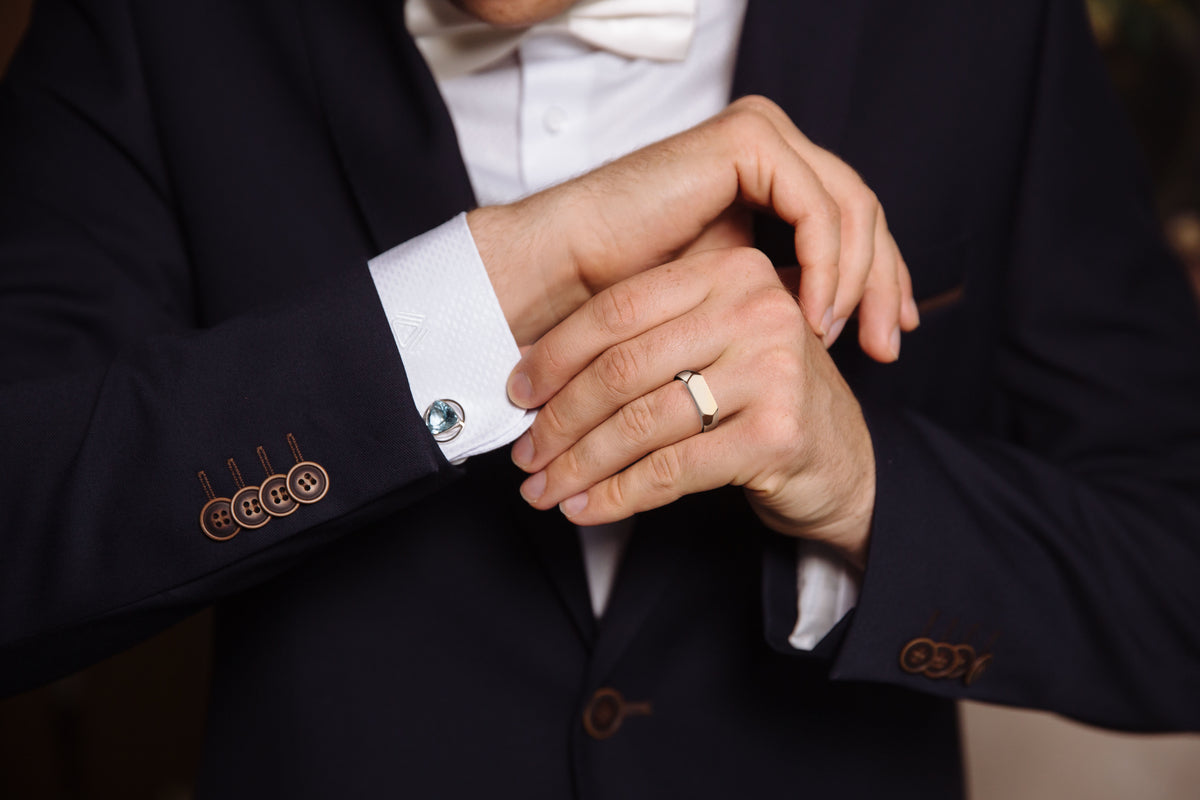 The Perfect Fit for Men and Women
Browse our collection of signet rings and choose a size and style that suits you. We have a good range of options for both men and women.
Browse signet rings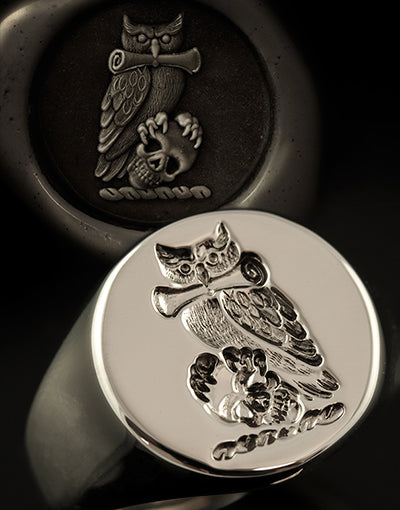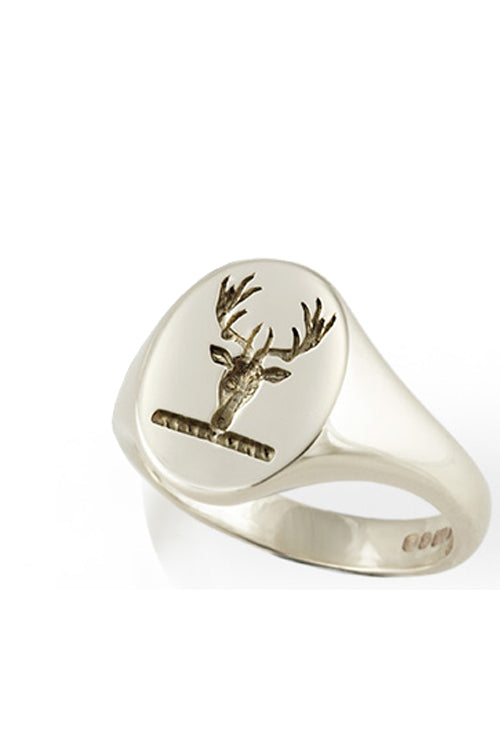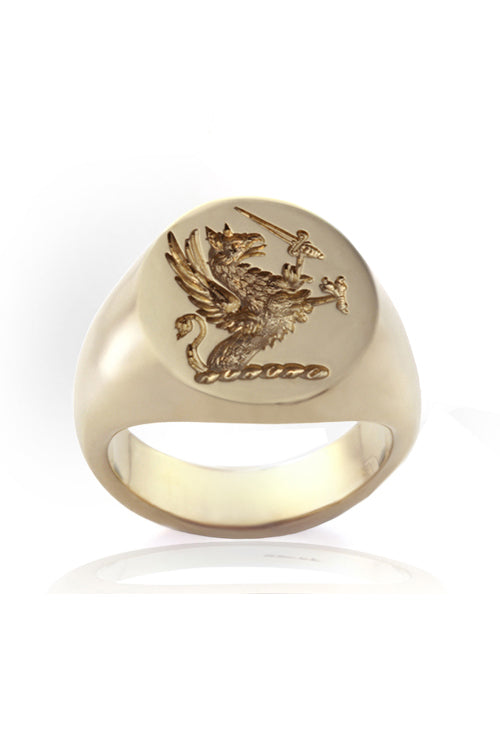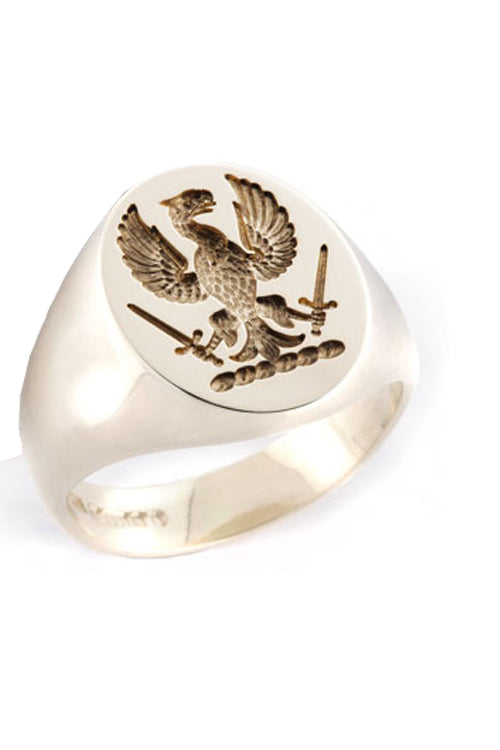 Deep Seal Engraving
In today's digital age, traditional hand processes are becoming increasingly scarce, making hand engraving a rarity. This meticulous technique relies on the expertise of skilled craftsmen, resulting in intricate and unique designs.
Our workshop has been hand-engraving for over 50 years, and the work quality is more durable and more detailed than that of a machine. Get in touch, and we'll be glad to give you a quote.
Get in touch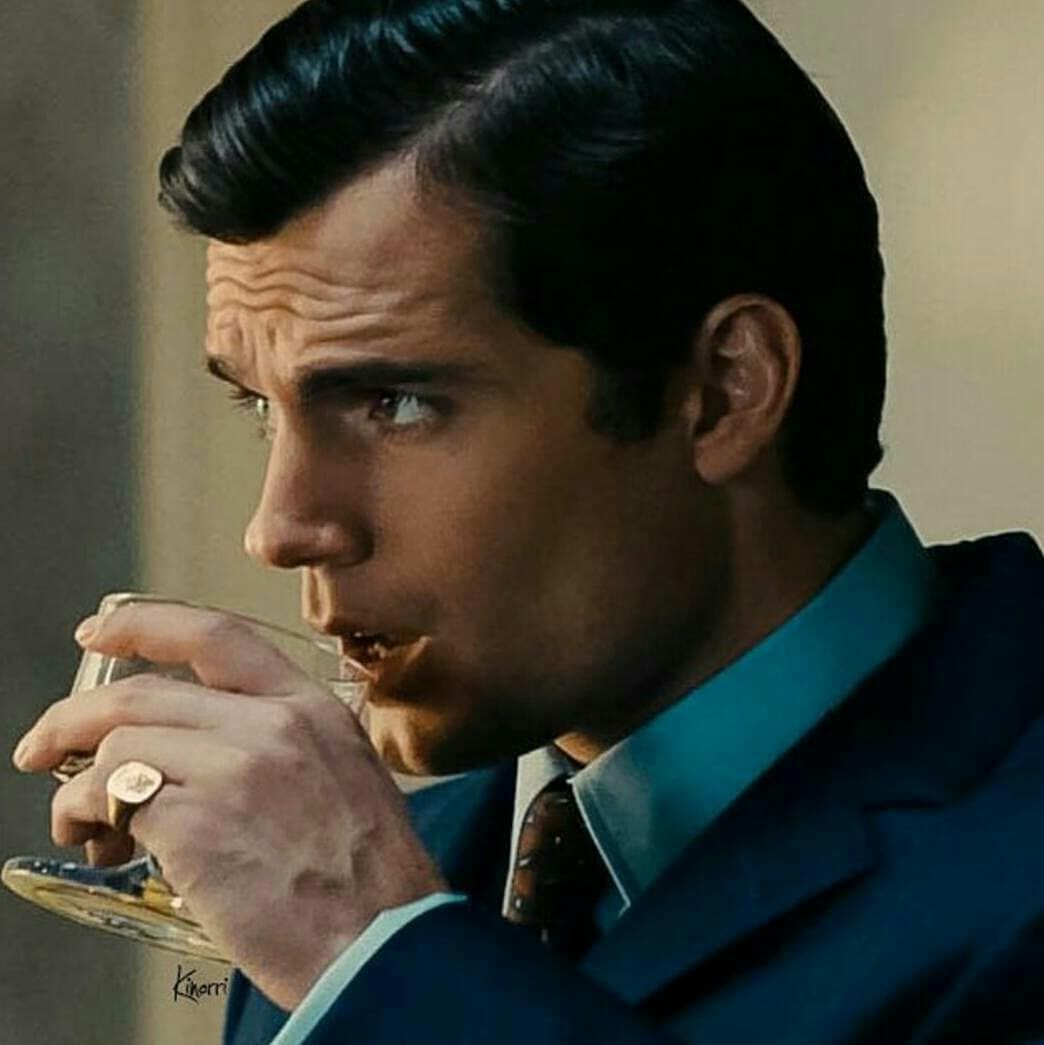 Inspired by Celebrities
Celebrities have long favoured signet rings as stylish and meaningful accessories. Among those wearing signet rings is King Charles. Signet rings have been part of royal traditions for centuries. King Charles continues this legacy by adorning his finger with a regal signet ring that reflects his status and heritage. 
Henry Cavill (pictured) is another notable celebrity who embraces these rings' blend of sophistication and personal symbolism. Whether it's a family crest, monogram, or custom design, signet rings add a touch of elegance and individuality to the wardrobes of these influential figures, further enhancing their distinct sense of style.
Frequently Asked Questions
Can I personalise the design of the engraving?

Yes. We're here to help you as much as you need, but if you already have your perfect design, email it to us for a quote.
How much does it cost to engrave a signet ring?

All jewellery engraving is quoted on an individual basis and dependent on artwork specifications and engraving time. Email us your thoughts or design and we'll get back to you at our earliest opportunity.
Can I supply my own jewellery to be engraved?

Yes. In this event, it's best to pop in so we can see your ring and advise on the suitability of design.
How long does engraving take?

At our establishment, we take pride in offering a hand-engraving service that prioritises meticulous craftsmanship over automated methods. While the intricacy and attention to detail involved in manual engraving may take some time, we remain committed to delivering impeccable results and refuse to compromise on quality by rushing the process.

With an estimated timescale of 4 weeks, we ensure that each piece receives the time and dedication it deserves, resulting in a truly exceptional and finely crafted outcome.
How durable is the engraving? Will it fade or wear off over time?

No. Our hand engraving stands apart from laser engraving, as it is exceptionally deep and guaranteed to endure for generations without fading over time.
Get a quote for your perfect signet ring